Taapsee Pannu Food Lover and Match Maker: Bollywood actress Taapsee Pannu, who has made a different identity in different type of films like 'Badla', 'Saand Ki Aankh', 'Mission Mangal', 'Thappad', is not married yet, but get them married and get married. I love arranging. Taapsee is also very fond of food. Taapsee loves the street food of Delhi apart from Gol Gappa, Chole Bhature, Panipuri, Noodles, Maggi. In a special interview of Cine Blits, Bollywood Taapsee Pannu had told some special things about herself.
Taapsee's hobbies Taapsee Pannu says that she enjoys getting married. Actually, apart from being an actress, Taapsee is also a wedding planner. She also has a website called 'Wedding Factory', in which she organizes weddings, birthdays and many other types of parties. This company is run by Taapsee's younger sister Shagun and her best friend Farha. Taapsee handles only a consultant and marketing work in this company. Taapsee Pannu says that of course she does not know how to cook, but she is very fond of eating food. For Taapsee, marriages matter. That is, now apart from Tamil and Hindi films, Taapsee is also a wedding planner. She told that she is very lucky that she keeps getting many clients.
Taapsee, fond of food – Taapsee is also very fond of food. He says that he is from Delhi and Sardarni from above, so food is very important in his life. Taapsee loves Delhi food. Delhi's Bhalla-Papri, Chole-Bhature, Tikki, Paratha Wali Parathas are very fond of Golgappa and Panipuri like Delhi cannot be found anywhere else. He also likes the food of Delhi's tracks, that is, street food.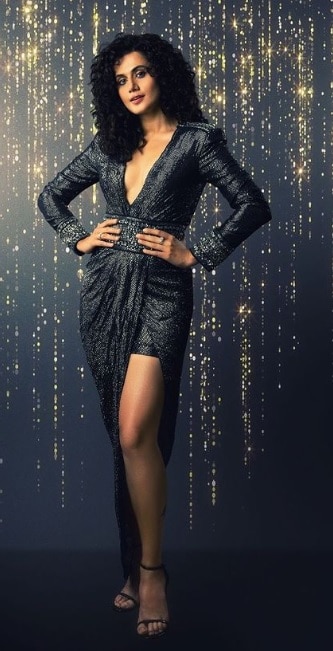 Delhi food Taapsee says that whenever she goes to Delhi, she makes a complete list of what she will eat in Delhi. So that there is nothing left of his taste, which he misses by going to Mumbai. He also likes Chinese food of Delhi very much.


Opinions about food Taapsee told that she is only fond of eating food, she is not fond of cooking at all. When she goes to Delhi, her mother keeps on cooking different types of dishes for her every day. Because his mother also knows that she is very fond of food. She told that she once made tea when she was only 12 years old. Which turned out to be very bad. Taapsee also said that she only makes Maggi, Omelette and Cold Coffee amazing.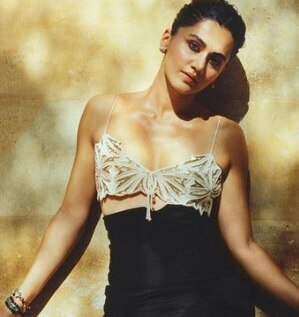 Mother's hand food Taapsee told that she finds the food of her mother's hand very tasty in this whole world. He loves his mother's hand, Matar Paneer and Jackfruit curry.
movie runningshaadi dotcom – As Taapsee is fond of getting married, one of her films Running Shaadi Dotcom also came on this subject. In which she played the role of a girl who gets the lovebirds married and also helps them.
film journey – Taapsee's trend has been attracted towards the glamor world since the beginning. Taapsee left her job and started modeling midway. During modeling in 2008, Taapsee won Pantaloon Miss Fresh Face and Safi Femina Miss Beautiful Skin. After that, Taapsee continued to try for work in films. In 2009, he started his film journey with a Telugu film 'Jhummandi Naadam', but this film could not show its amazing performance at the box office. After this Taapsee's second film was Tamil. In the film 'Aadukalam', Taapsee's opposite hero was South's superstar Dhanush. The film proved to be a blockbuster hit. The film won a total of 6 National Awards. Taapsee's film in 2013
He made his debut in Bollywood with 'Chashme Baddoor'. After this, Taapsee worked in many Bollywood films including 'Saand Ki Aankh', 'Badla', Mission Mangal, 'Pink', 'Naam Shabana'. Naam Shabana), 'Manmarziyaan', 'Game Over'.